OUR BLOGGING CHALLENGE FOR THIS WEEK.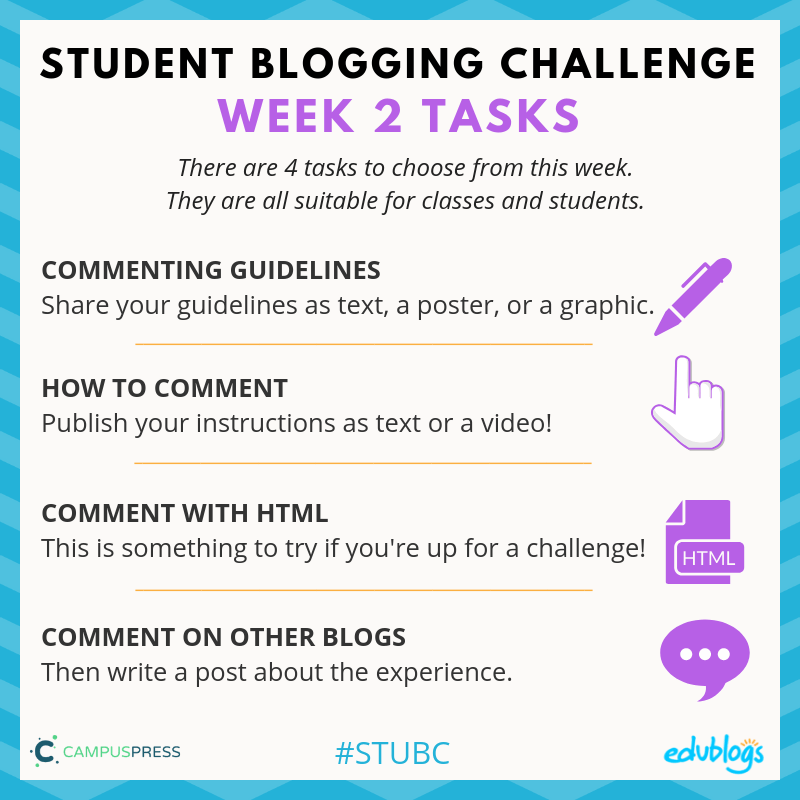 The challenge for this week includes four possibilities as you can see. If you would like to try numbers 1 or 2, you can use the guidelines which we already have on our blog. 
Task 1: Making Comments
You might make a How To Write A Quality Comment poster, using a tool like Canva, Adobe Spark, Google Draw.
Examples:
Check out the creative way Mrs. Vazquez made a commenting poster using a web tool called Thinglink. If you hover over the blue circles you'll find more information.
Task 2: How To Comment
Many themes and blogging platforms have different ways to leave a comment.
You might need to click on the title of the post, or click on a number in a circle, or click on the words "Leave a comment".
This task involves writing a page (or post) for your blog explaining how to leave a comment. 
You could write it as a set of steps or perhaps create a video showing what to do.
How to make your own video
You can use a free Chrome extension called

Screencastify 

to make a video.

Loom

 is a favourite tool for making screencast videos.
If you use an iPad you can make a screencast without any special app. 

Tony Vincent 

shows us how to do that in this graphic…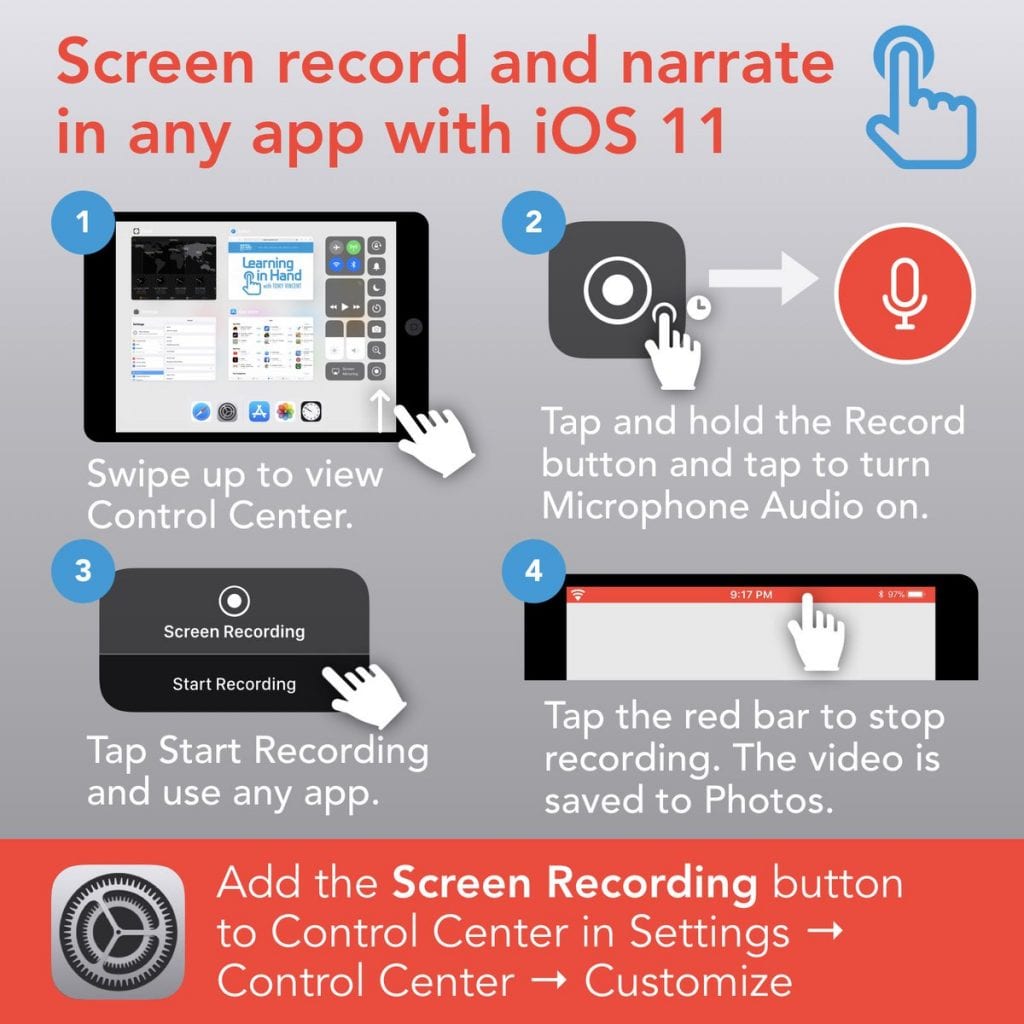 Task 4: Comment On Other Blogs
We know the benefits of commenting, so let's leave some comments!
Find three or four blogs you'd like to leave a comment on. Check out the list of participants for whom you can make comments and give feedback. These are the lists of students and classes who have submitted a task so far. 
Leave a quality comment on one post on the blogs you choose to visit.
Write a post for our blog mentioning who you visited, which post you left a comment on and why, then include the comment you left. Include a link to the blogs you commented on too. 

Hint: make sure you copy the comment or take a screenshot before you hit the submit button.
Example posts: