HOW TO BE A GREAT BLOGGER.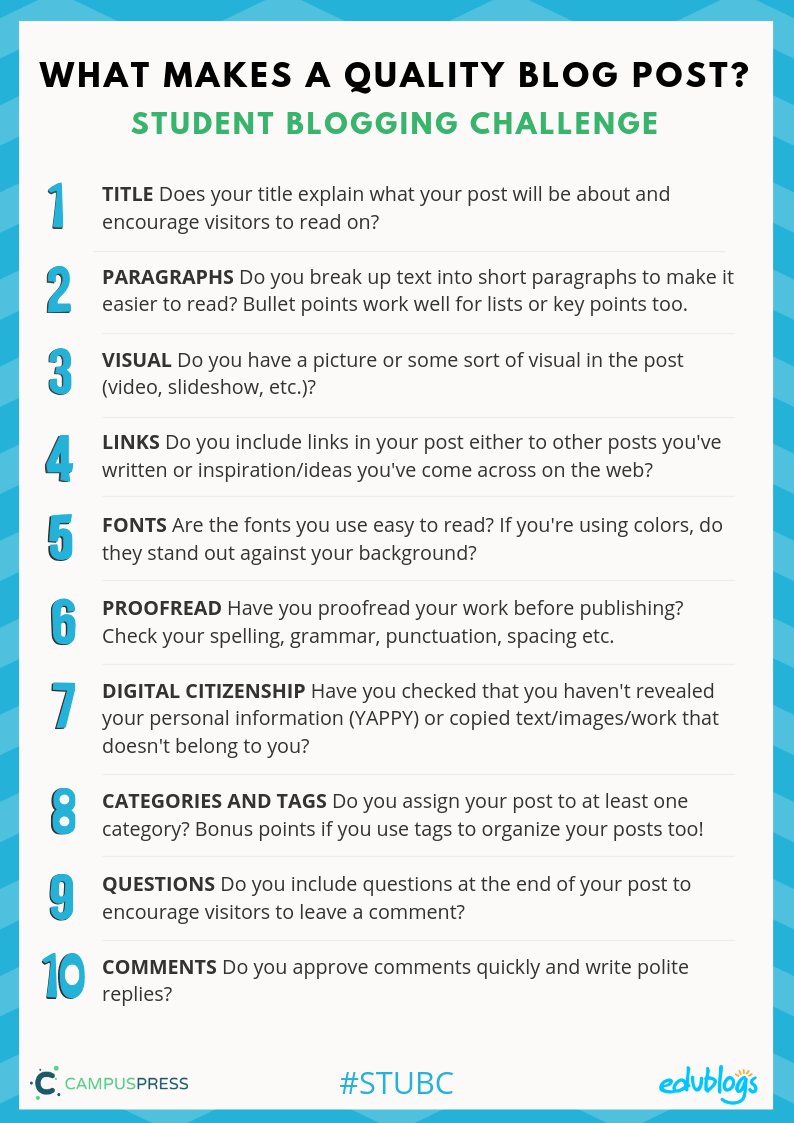 Do at least two of these:
Compliment the writer.
Add new information.
Make a connection.
Ask a question.
Give a wish or a hope.
Do all of these:
Write two or more sentences.
Address the person you are talking to and sign your name, like a letter.
Protect your privacy. Use first names only. No other identifying details.
Use standard English.
Proofread.
Thanks to Mrs. Yollis' class and video for inspiring these comment guidelines.
Before making any comment on a blog, it is wise to also check this list for writing GREAT blog comments:This is from a wonderful school blog at Westwood with Iford Orchid Class Blog.
Include the use of correct capitalization, spelling and punctuation in well written sentences
Use high level vocabulary to make your comment interesting
Use a greeting and closing in your comment
Try to include specific details relating to the post you are commenting on
Don't repeat yourself
Add information to your comment to develop the post even further
Give a compliment to the writer. This will encourage them to write more.
Ask a question of the writer. This will then develop a good conversation.
Here are a couple of ideas to get you started:
A one-point comment is a general comment that doesn't add very much to the post. Example: I like your blog. Please visit mine! 
A two-point comment adds something to the comment conversation. A commenter might compliment the writer in a specific way or add new information. Another idea is to make a connection. Maybe the post reminds you of an experience that you've had. Share that connection!  Try to end your comment with a relevant question. That way, an interesting conversation can develop.
Finally – make sure you stay safe online while following these simple rules.